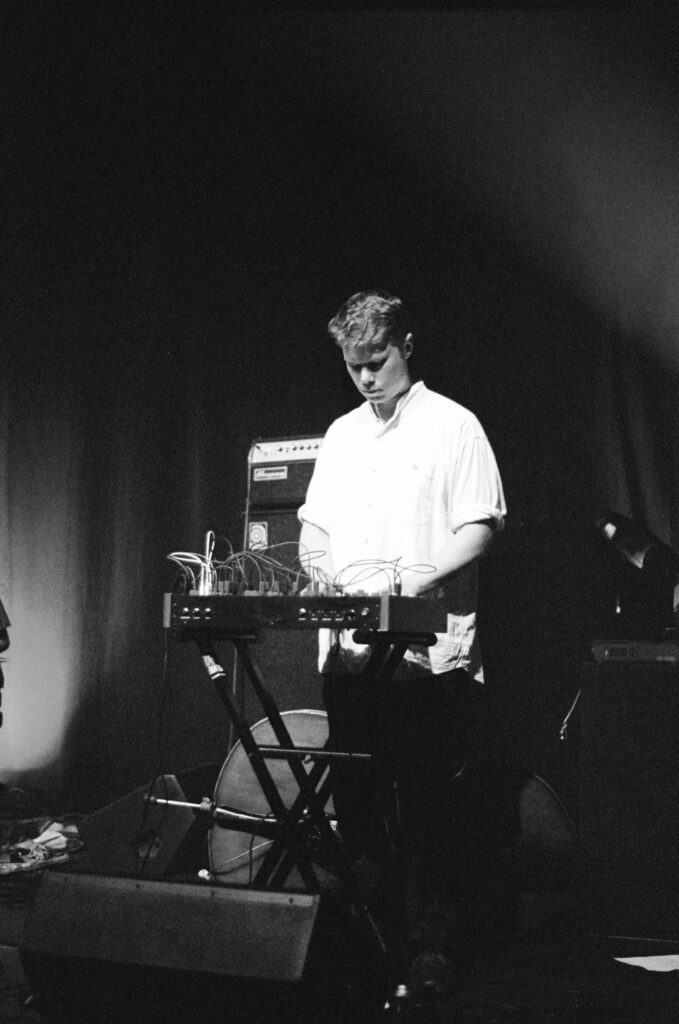 'Kingdom of Bells – Egil Kalman plays the Synthi 100' out now on iDeal Recordings
Contact: egilkalman@gmail.com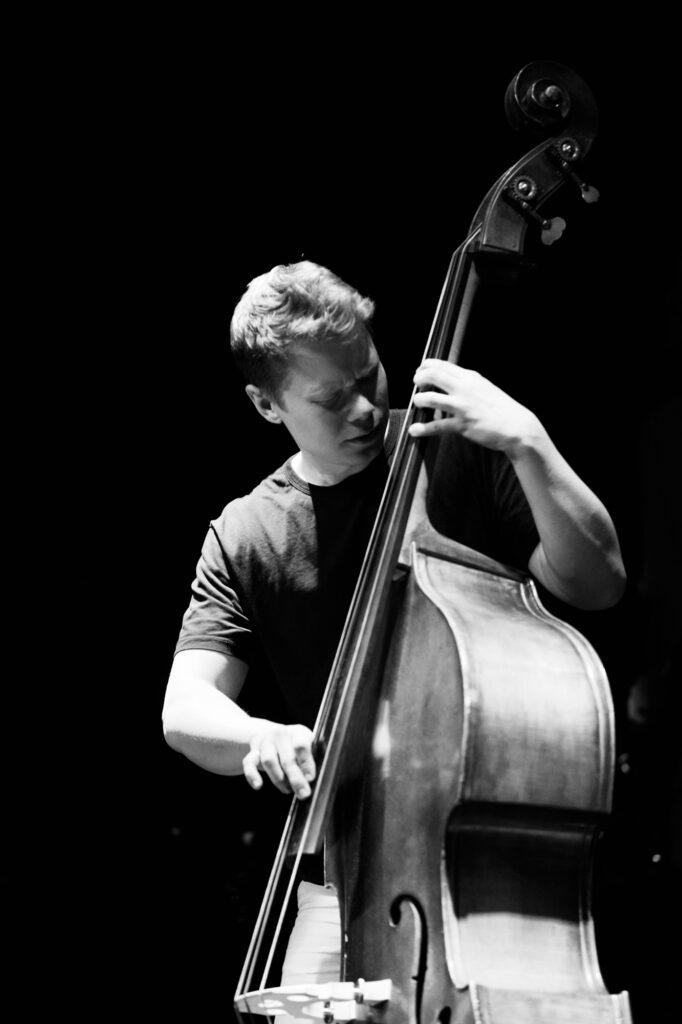 Egil Kalman is a musician primarily playing modular synthesizer and double bass.
His music draws parallels between folk- and contemporary electroacoustic music via minimalist compositional techniques and improvisation.
Utilizing just intonation tunings, hypnotic forms, synthesized sound mimicking the acoustic and vice versa; his music aims to highlight elements and details from folk music in a different way.
Discography /  Links
Kingdom of Bells – Egil Kalman plays the Synthi 100 (LP/Casette/Digital – iDeal Recordings 2022)
Klyv-Olle Trio – Spelar Polska (CD/Digital – Dugnad Records 2023)
Camilla Hole Trio (feat. Sigrid Moldestad & Torstein Slåen) – Eventyrferd (CD/Digital – Taragot 2023)
Henrik Olsson – Hand of Benediction II (LP/CD/Digital – Barefoot Records 2023)
Miman – 1000 Bitar (LP/Digital – Motvind Records 2022)
Alasdair Roberts & Vølvur – The Old Fabled River (LP/Digital – Drag City Records 2021)
Egil Kalman / Fredrik Rasten – Weaving a Fabric of Winds (LP/Digital – Shhpuma 2019)
Zoe Efsatathiou / Egil Kalman – Alkekung (LP/Digital – Alkekung Records 2019)
Miman – Stora Mängder Rymdgrus (LP/Digital – Motvind Records 2019)
Marthe Lea Band – Asura (LP/Digital – Motvind Records 2021)
Miman – Ulme (LP/Digital – Motvind Records 2018)
Rønnings Jazzmaskin (CD/Digital – Losen Records 2016)
Adeln – Greatest Hits (CD/Digital – Comedia Music 2016)
Titta jag flyger – Box Grater Kid (CD/Digital – ØRA Fonogram 2016)
Zoe Efsatathiou / Egil Kalman – Starbrak (Digital – Alkekung Records 2018)
Brute Force (LP/CD/Digital – Va Fongool 2016)
Skrekk & Guro – Kjepphest (CD/Digital – Taragot 2021)
Skrekk & Guro – Folkemusikk 2.0 (CD/Digital – Taragot 2018)
Nypan – Stereotomic (CD/Digital – Losen Records 2017)
photos: Malwina Witkowska (top), Frid Lilleskog Tronstad (bottom)